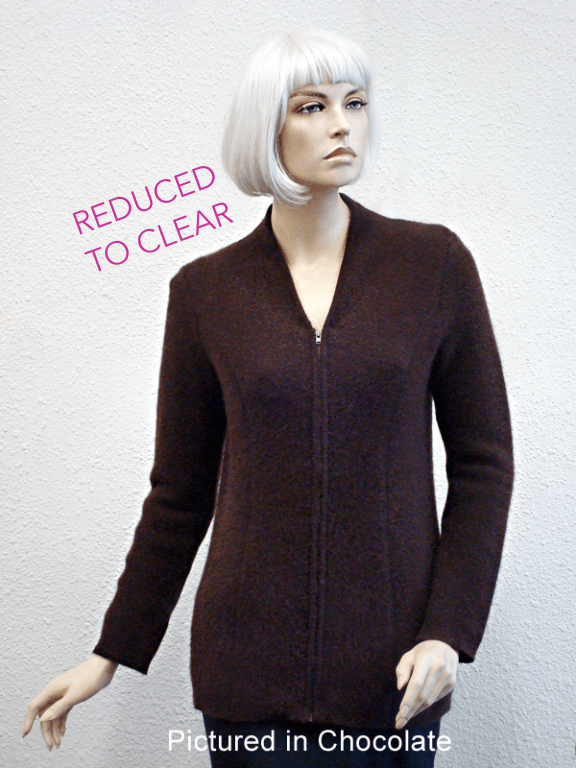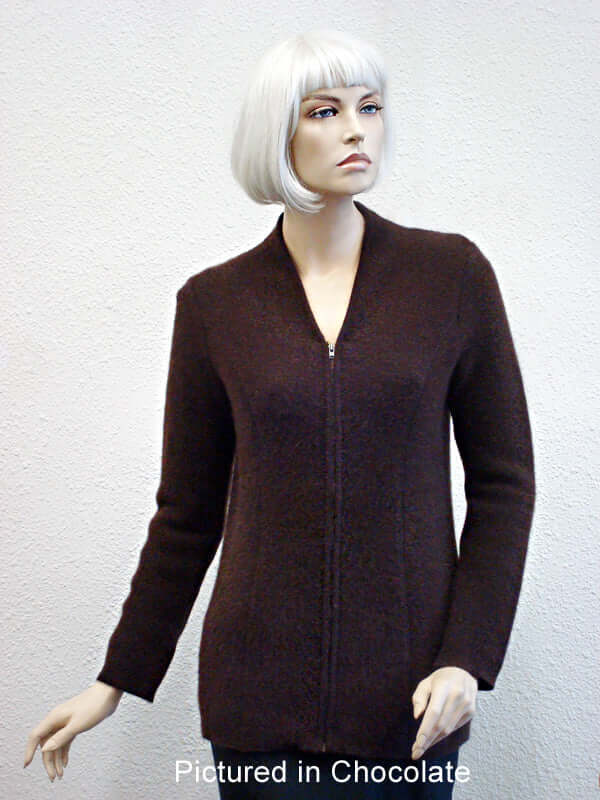 Wear New Zealand
Possum Merino Carolina Jacket (less fur)
Sale price
$77.00 USD
Regular price
GST will be added at checkout for orders shipped within NZ.
Yarn Composition: 60% Merino Lambswool. 40% Possum Fur: the highest  fur content possible!
An amazingly warm possum merino knitwear jacket that minimises the hip line! This is because we've designed this gorgeous jacket with NO side seams. The yarn is locally spun merino blended with our fur. New Zealand is famous for its fine micron merino wool and as merino is a "sticky" yarn, this blended fibre means warmth and durability.
The shaping is via the Princess line construction at front and back of the jacket which introduces flattering vertical design lines.
This knitwear jacket is knitted in pearl stitch which is great for trapping in all that warmth.  It also means that the yarn is not subject to pilling and will look great in years to come. This jacket has longer sleeves (which can be turned back for cuffs) and longer body length than our other jacket knitwear styles. The centre front of the jacket is finished with piping and a strong metallic zip closure. There is even a knitted facing band inside so the zip does not show when the jacket is open. 
The back neckline is raise and piped to enhance the cut. Team this ultra warm and glamorous knitwear with the Carolina possum fur collar to add a touch of posh!!
This jacket is beautifully constructed and strategically cut to enhance a woman's shape. No kidding - but it makes a big girl look much smaller! We've proved it time and time again!
Maximise the coziness of this must-have knitwear jacket by accessorising with a fine knit merino top under.
Limited selection of these knitwear jackets left at these great prices - be quick as selling fast! Only XXL in chocolate left. Go for it!