Ms Possum, Intrepid Traveler and Fur Researcher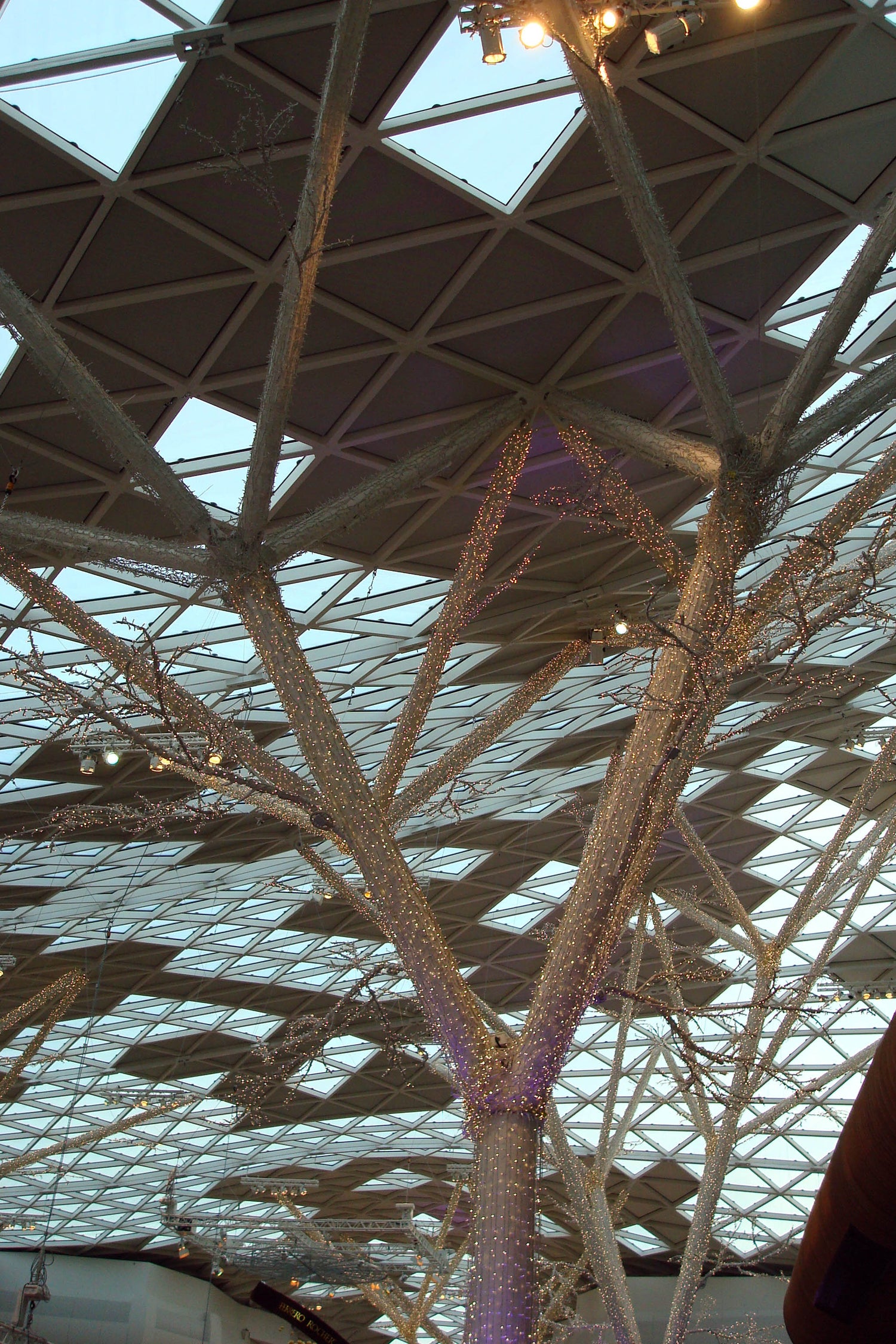 Hello Possums
Yep, it's the big freeze in the Northern Hemisphere, but spare a thought for Ms Possum getting a tad hot under the collar in 97% humidity and temperatures in the high 20's here in Auckland, New Zealand. Phew!
However, at the beginning of the year I was over your way just in time to experience the UK's coldest winter in decades. Yeah, had to go then as Possum NZ shut the factory for a few weeks, like any other self respecting manufacturer in this neck of the woods. This was my chance to research the fur scene away from home once more. The things I do for the sake of work, huh? It's a tough life!
So, I'm in the UK freezing my little possum merino sox off and what better way to keep warm but to go shopping. I didn't need much inducement with all the 50-70% off sales in full swing and the newish Westfield undercover shopping mall at Shepherd's Bush that went on forever – a girls' paradise, if ever I saw one! Check out some of my pix from this colossus of a place:
It was survival of the fittest here, as the bargains were worth fighting over and then there were queues for the changing rooms and at the checkouts. It was retail at an adrenalin pumping, manic level that has to be seen to be believed.
I almost didn't survive the "River Island" experience – more clothes on the floor than on the hangers and all these vicious females grabbing armfuls of goodies like there was no tomorrow! Argghhh! Yes Possums, the claws were out and I fought bravely, but the foe outnumbered me!
The above queues however, paled into insignificance to the looooong line snaking outside of the "Ugg Shop". Here were all these patient shoppers waiting in haphazard formation for up to 45 minutes (according to the security guard who only let a few in at a time) to spend 200 quid plus. Yep, reverse psychology was being well used here – everyone else on sale but Ugg was holding its prices.
Why am I telling you this?
Well, I've just designed a new footwear range and mixed New Zealand possum fur with sheepskin, plus gone a tad dotty with our New Zealand Friesian Cow skin Moomoo range that has random spots plastered all over the show.
They look funky and feel delightfully soft and spongey on the inside.  I've also specified heavy duty gridded soles for the boots and non slip flexi soles for the slippers.  OK, they don't have UGG written on the label, but they are seriously warm, durable and hand-cut wherever possible by Possum New Zealand. Plus you definitely won't spend anywhere near 200 quid! 
Then it was off to Barcelona where temperatures were a balmy 16 degrees and this is the place if you want it all – art, architecture, fashion, culture and the beach. Nothing prepares you for the sheer scale and magnificence of Gaudi's masterpieces. The wait for the elevator to the top of one of Sagrada Familia's steeples was truly worth it, as one can view at close range the sad faced statues clinging to the sides of the building – as if they were threatening to jump off – contrasted by the gigantic, boldly coloured first fruits to God speared through the pointed steeple tops. Antoni Gaudi was a genius and his other works were as quirky and original as he drew from nature and avoided straight lines wherever possible.
So, what has all this got to do with fashion?
A lot actually, the Catalan people are a happy lot and their exuberance for life is not limited to their amazing architecture, but infiltrates into every aspect of fashion.  The two labels I found so appealing were Desigual and Custos. The use of bright colour and blending of different textures, patterns and trim in these labels is mind blowing, and like Gaudi, a bit quirky and offbeat.
Here are some of my fashion pix taken in the thick of things in the Designer district of Passeig de Gracias and Las Ramblas:
Yes, faux fur or the real stuff is in vogue here and it inspires me to join up all my bright and gaudy babylamb and possum fur scraps and make a masterpiece or two!
Of course, the winner of Fur Central has to go to Italy once more. This time, I was in Venice and it was magical. Water, bridges, gondolas, glassware and masks abound at every turn. Forget the map – the intricate labyrinth of cobbled lanes takes you out to multitudes of campos and piazzas, so my suggestion is just head for the Rialto Bridge (signs are everywhere) and digress anywhere you like in between, as the myriads of craft shops are sooo interesting.
In the thick of Winter these elegant ladies thought nothing of coming out in their vintage mink coats and fur hats, and even dressing their mini pooches in like fashion. They really need more possum fur over their way!! Check out some Venetian fashion pix:
So Possums, all this research means new things are in the offing – watch this space!
In the meantime, I'd love to deck you out in any of our warm possum fur, cowskin, or babylamb numbers – all made in New Zealand, largely from our workroom and all originally designed by Ms Possum herself.
No excuse to freeze my little dahlings – we have everything to keep you snuggly warm!
So, be good and I look forward to hearing from my international hordes of hypothermic fellow critters real soon…
Regards,
Ms Possum (Intrepid Traveler and International Fur Researcher)